ASHH Offers Eating Assistance for the Elderly & the Disabled
Food holds a special place in our lives, it's not just something that keeps the body running or functioning properly, food is comforting and give us the nutrients we need to get moving. Eating or preparing your favorite meal or snack can evoke warm memories and boosts spirits when you're feeling less than optimal. Now imagine an elderly loved one or a family member that has physical or mental limitations that prevent them from being able to prepare and enjoy their favorite meals.
At All Services Home Healthcare we take pride in being able to help those with mobility issues, physical impairments, or prevalent medical conditions that are unable to accomplish this task on their own. We help with feeding, meal preparation, and nutrition. If a loved one is no longer able to independently shop for groceries, prepare meals, or feed themselves ASHH can help. Our team of expert nutritionists and in-home care givers make it easy for you and your loved one to get the assistance they need.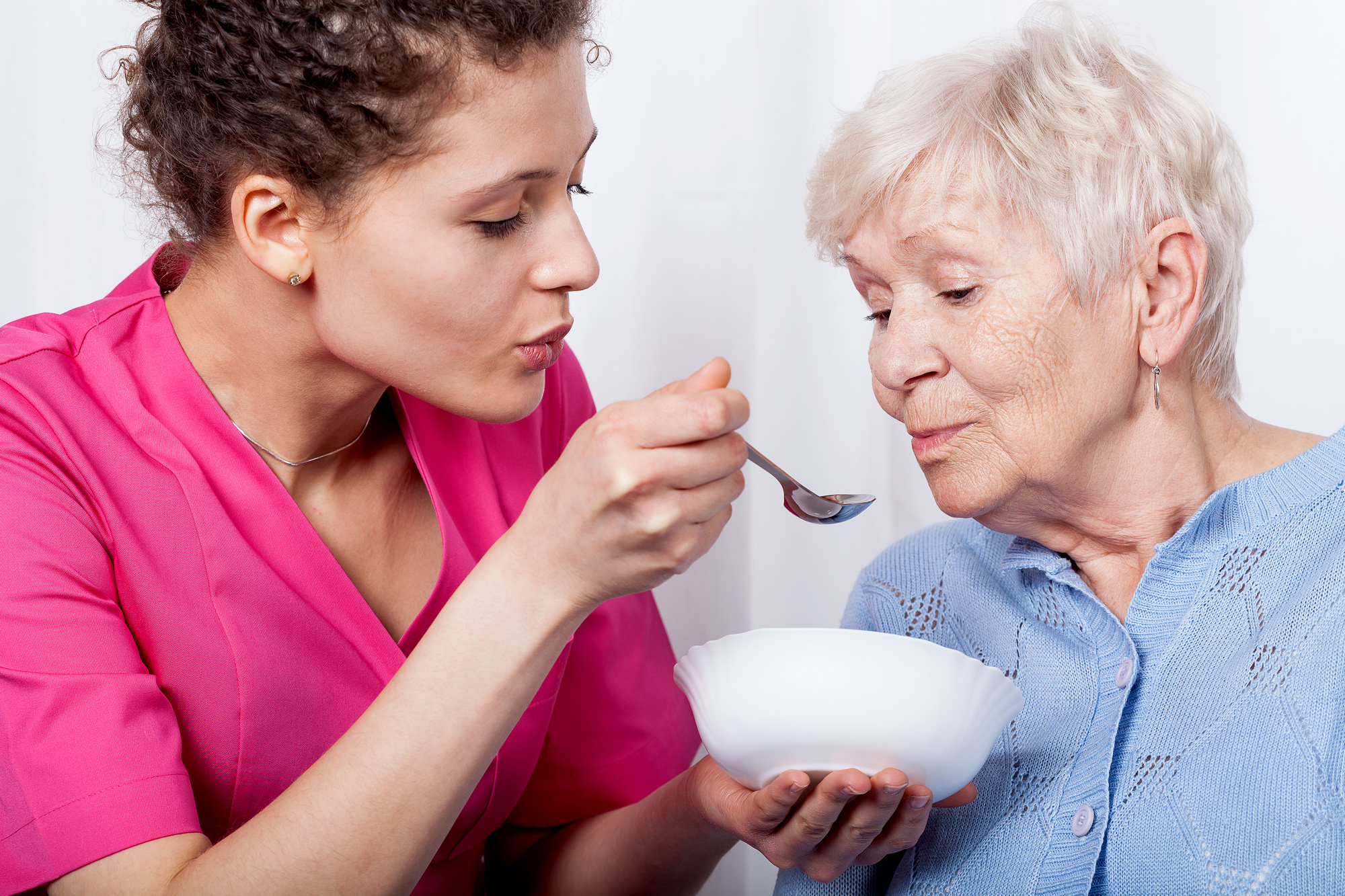 Let All Service Home Health Take the Stress Out of Daily Meal Prep and Planning
We Can Aid in the Following Areas:
Nutrition
Meal Planning
Grocery Shopping/Delivery
We understand how busy everyday life can be and how at times it may be difficult or frustrating to care for and feed a loved one that requires special care needs. Enriching the lives of those that struggle or are unable to feed or prepare meals for themselves is something we take great pride in.
What If My Loved One Is Struggling with a Low Appetite?
An elderly loved one or individual with in-home care needs will often have low to no appetite. This can be extremely concerning and at times downright frustrating for a family caregiver, at All Service Home Healthcare our team of professional in-home caregivers know what it takes to encourage and effectively increase the appetite of the elderly or those with limited mobility and medical conditions.
Below are a few of strategies that we employ during our eating assistance services or sessions to increase the appetite and enjoyment of eating for those with in-home care needs.
A Regular Meal and Snack Schedule
Smaller Portions of Foods High in Nutrients
Reduce the Need for Utensils or Utilize Utensils Designed for Easy Grip
Have Plenty of Healthy Easy-to-Eat Snacks
Soft Foods Like Soup or Smoothies are Easy to Swallow, Digest, and Can Be Fortified with Vitamins, Supplements, and Protein.
Keep Track of What Works, Make Note of What Taste Best to Your Loved One and What is Easiest to Eat and Digest
These helpful tips can be utilized by you without the assistance of a professional caregiver.
ASHH Follows National Standards and Guidelines for Senior Nutrition
Ensuring that your elderly or disabled loved one is meeting their daily nutritional needs can be difficult and getting a loved one with specific or special needs to eat and eat right is no easy task. At All Service Home Health we have a team of nutritionists that specialize in healthy meal planning and preparation. We can design a meal plan that is tailored to your loved one's specific dietary needs or restrictions.
Some of the more common dietary restrictions and preferences that we adhere to when making meals are the following:
Diabetic
Gluten-Free/Celiac
Dairy-Free/Lactose Intolerance
Low-Sodium
Low Trans-Fat
Vegetarian
Vegan
Kosher
Food Allergies (Nuts, Soy, Eggs, Wheat, Shellfish, Etc.)
Mechanical Soft Diets
ASHH Provides the Best Eating and Drinking Aids
We make eating and drinking easy for individuals with in-home care needs by utilizing a wide range of specialized utensils, cookware, plates, and cups that are designed to make eating and drinking easier for those that have difficulties during mealtime. We also provide adult bibs and clothing protectors that make cleaning up easy. These specialized utensils, cups, and plates give those that still have the ability or limited ability to feed themselves a boost of confidence and a feeling of regained independence.
We're Committed to Consistency, Care, and Peace of Mind
All Services Home Healthcare offers a broad range of services and programs to assist our elderly and disabled clients in the comfort of their own homes! To serve our clients better, we have conveniently located offices in the Kansas City, Overland Park, Topeka, and Wichita areas. Allow our professional, qualified in-home healthcare caregivers at ASHH to provide you and your loved ones the dignity and relief they deserve from the comfort of their own home!
We look forward to helping you! Fill out the contact form to the right for additional questions or information.
All Services Home Healthcare