All Service Home Healthcare Offers Financial Management Services, KS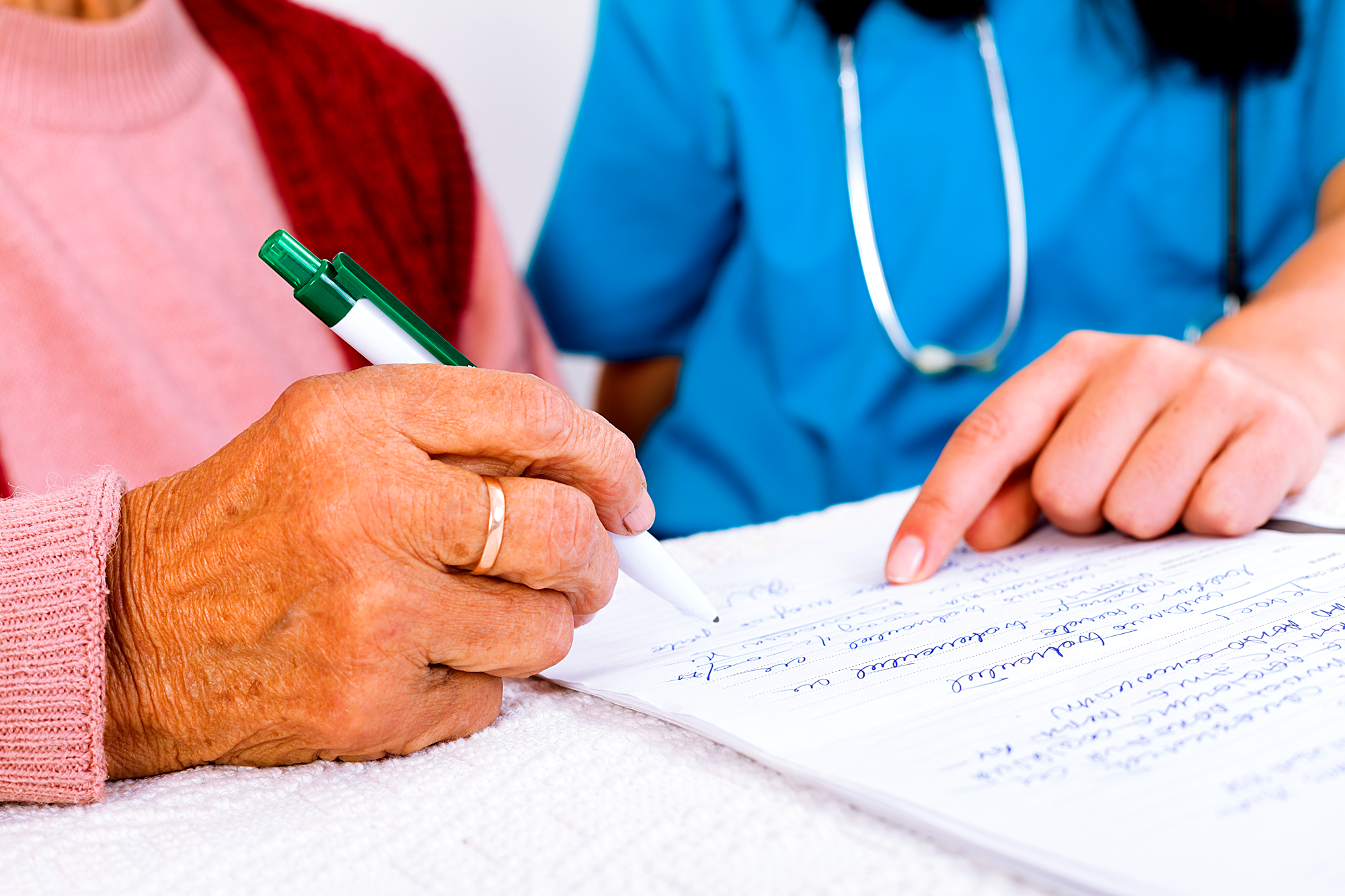 Receiving the care you or your loved ones need can be difficult under the best circumstances. Not only is it sometimes challenging to find the right caregiver to help you and your loved one with their specific needs, but you have to navigate the complicated pitfalls of the Medicaid financial system. However, you do not have to negotiate the complex Medicaid, Medicare, and other related systems alone. If you or your loved one is receiving care in the state of Kansas, then allow the team at All Services Home Healthcare (ASHH) to help you with our Financial Management Services.
What are Financial Management Services?
When you need a trusted financial management resource for assistance, allow the team at ASHH to work for you. As a Financial Management Services provider, we help our clients obtain and fill out the complicated Medicaid and other healthcare-related paperwork they need. With our help, we can ensure that your healthcare paperwork is correctly filled out and sent to the proper agencies. This will help you avoid potential bureaucratic pitfalls that will delay and possibly halt any oncoming treatment that you need.
We also serve as the payroll agent for you and the workers of your healthcare team. We will distribute payments to your workers (your employees), withhold Kansas State and Federal taxes on your behalf, and ensure worker's compensation insurance is maintained for your employees. We also provide the W2 to your workers for tax purposes.
Other aspects of Financial Management Services that the team at ASHH provide are the following:
Assistance with Medicaid Paperwork
Assistance with Home and Community Based Services (HCBS) Waivers
Medicaid Billing
Payroll Processing for the Members of Your Healthcare Team (Your Employees)
Provides Tax W-2 for Your Healthcare Team
Information, Guidance, and Assistance with Self-Directing Services
ASHH Works with All Managed Care Organizations in Kansas
With our Financial Management Services, the team at ASHH helps our clients receive Home and Community Based Services (HCBS) that they qualify for. To do this, we ensure that the related paperwork and waiver are correctly filled out and turned in to the proper agencies.
ASHH contracts with all Managed Care Organizations (MCO) in the entire state of Kansas (KS) that serve individuals on the following Medicaid Waivers:
Frail Elderly (FE)
Intellectual Developmental Disability (IDD)
Physical Disability (PD)
Technology Assisted (TA)
Traumatic Brain Injury (TBI)
Autism
Emotional Disturbance
Click here for a link to the Waiver Papaerwork https://kdads.ks.gov/kdads-commissions/long-term-services-supports/home-community-based-services-(hcbs)-programs
ASHH Financial Management Services Empowers You to Make Your Healthcare Decisions
The team ASHH strives to empower our clients to make their own decisions about their home healthcare. Our Financial Management Services allows us to handle their Medicaid and healthcare team billing, granting our clients the freedom to focus on what truly matters, the care they receive. Additionally, this allows our clients to participate in a self-directed waiver program. This program grants our clients and their loved ones the power to determine who they hire and how to implement their healthcare plan. With the self-directed waiver program, our clients can oversee the scheduling of their services, decide what duties need to be performed, train their workers, and, if the unfortunate situation arises, terminate their employees that aren't meeting their requirements.
If you or your loved one are interested in a self-directed waiver program, please contact us so we can initiate your onboarding process or call (913) 814-3709
All Services Home Healthcare Provides Consistency, Care, and Peace of Mind
All Services Home Healthcare offers a broad range of services and programs to assist our elderly and disabled clients in the comfort of their own homes! To serve our clients better, we have conveniently located offices in Kansas City and Overland Park. Allow the professional, qualified in-home healthcare caregivers at ASHH to provide you and your loved ones the dignity and relief they deserve from the comfort of their own home!
We look forward to helping you! Fill out the contact form below for additional questions or information.
All Services Home Healthcare