ASHH Offers Financial Relief to Those in Need by Working with Consumer Directed Services
Consumer Directed Services (CDS) is a program offered in the state of Kansas and Missouri that allows individuals with disabilities and chronic health conditions to hire and manage their own personal care attendants.
The CDS program is designed to provide individuals with more control and flexibility in choosing their in-home caregivers and determining the types of services they need.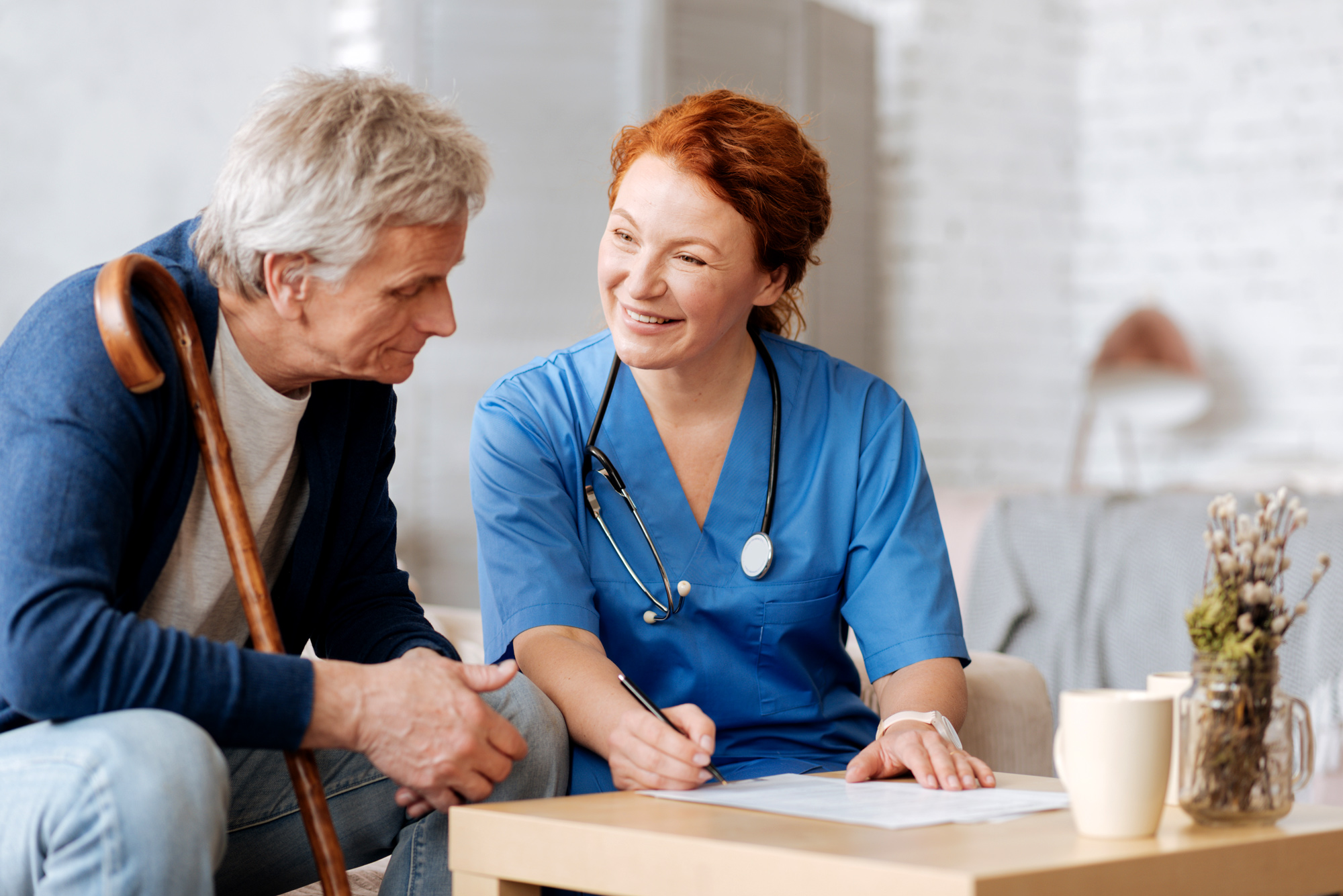 Consumer Directed Services Allow Recipients to Stretch Their Healthcare Budget
Consumer Directed Services allow those in need of in-home assistance access to the essential care they deserve without financial stress. In Kansas and Missouri, the CDS programs allow a participant to stretch their healthcare budget and still receive the level of care they need. CDS programs allow participants the opportunity to decide where and what they are spending when it comes to in-home healthcare services.
Missouri Consumer Direct Services Put You in Control of Your In-Home Health Care
Under the CDS program, participants are considered "employers" and have the responsibility of hiring, training, scheduling, and managing their own personal care attendants. This allows individuals to have more independence and control over their daily lives and the services they receive.
Here Are Just a Few of The Benefits of Kansas & Missouri Consumer Direct Services
Empowerment: The right to control your in-home care services and supports, and the ability to make decisions based on your individual needs and preferences, as they relate to your own care.
Independence & Inclusion: CDS programs and All Services Home Healthcare promote living independently and encourage community involvement.
Flexibility: Individuals that need in-home care have the flexibility to choose their own caregivers, schedule services, and determine the types of assistance they need.
Financial Control: Consumers are responsible for managing their allocated funds, hiring, training, and supervising their caregivers, and ensuring the appropriate use of resources.
ASHH Can Help You Navigate Kansas & Missouri's Consumer Directed Services Every Step of the Way, Including Enrollment
So how can ASSH help you get the assistance you need with Consumer Directed Services?
For one thing, we can help our clients fill out the necessary and often complicated paperwork. This ensures that all your essential paperwork is correctly filled out and nothing is overlooked. This will help prevent delays in payment and services.
Once approved, we can handle the payments to your PCA(s) at no extra cost to you or your loved ones. This money comes directly from the state of Kansas or Missouri.
ASHH and Consumer Directed Services can enhance the quality of life for individuals with disabilities or chronic conditions, enabling them to live more fulfilling lives while receiving the necessary support without the added financial stress.
All Services Home Healthcare Provides Consistency, Care, and Peace of Mind
All Services Home Healthcare offers a broad range of services and programs to assist our elderly and disabled clients in the comfort of their own homes!
To serve our clients better, we have conveniently located offices in the Kansas City, Overland Park, Topeka, and Wichita areas. Allow the professional, qualified in-home healthcare caregivers at ASHH to provide you and your loved ones the dignity and relief they deserve from the comfort of their own home! We look forward to helping you!
Fill out the contact form for additional questions or information.
All Services Home Healthcare