Missouri's Program for Consumer Directed Services
Taking care of a disabled or elderly loved one can be challenging. Their growing needs can place a strain on their loved one's time management, finances, emotional stability, and ability to work. Juggling all these responsibilities and more is often overwhelming. Finding time to do anything outside the home, like work, grocery shopping, church, or socializing with friends, can be difficult, if not impossible.
Families frequently feel afraid of what might happen to their disabled loved ones if they leave them even for the shortest amount of time. This can often make them feel like prisoners in their own homes. This can be a considerable burden adults in their 30s to 60s, who are in many cases, raising children or focusing on a career while they juggle the responsibilities of caring for aging and disabled parents.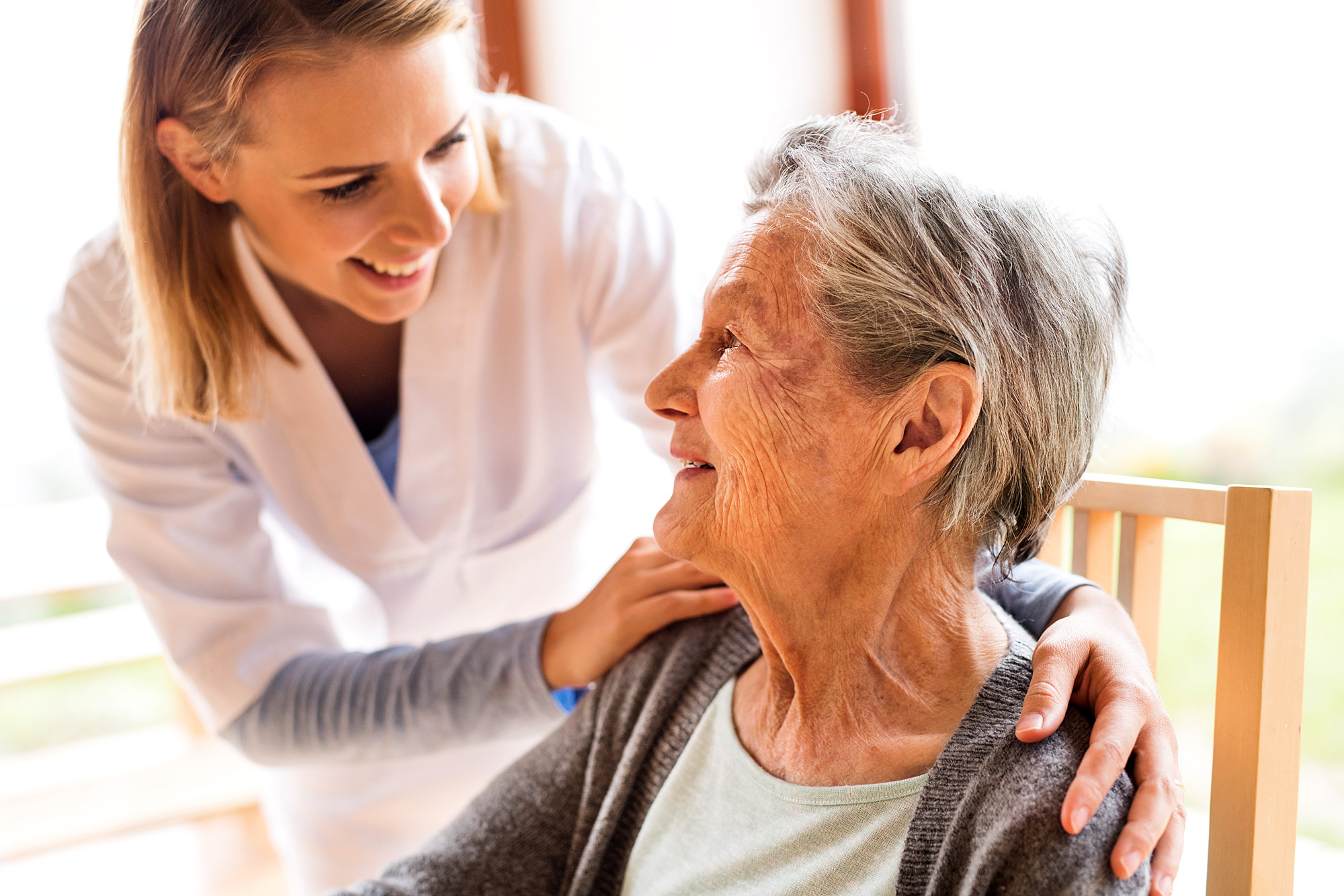 If this describes your situation, you are not alone. According to the United Nations, up to 15 percent of the world's population live with a disability. In that percentage, 46 percent of the elderly populace are considered functionally disabled . To help the disabled people in their state, Missouri's Department of Social Services has developed a program called Consumer Directed Services. This Medicaid-driven service allows you to receive the care you need.
The team at All Services Home Healthcare (ASHH) wants to assist you, and your loved ones to insure you receive all the care you and your family need. We serve clients throughout the state of Missouri, and we can assist with filling the often-complicated paperwork of the Consumer Directed Service.
What is Consumer Directed Services?
Consumer Directed Services (CDS) is a Missouri, Medicaid-based program designed to help people with significant disabilities obtain the assistance they need to continue living independently . CDS grants eligible Missouri residents the funds to hire a personal care attendant (PCA) to assist them with personal care and daily activities. CDS is a program created to empower the residents in this program. That's why the official language of the CDS program refers to the people in its program as consumers rather than clients or patients. The PCA does not so much "take care of" the consumer but instead assists them in their independent living.
You, the consumer, hire the PCA to help you with the tasks you have trouble doing and cannot physically do yourself. With the PCA's help, the time taken to do exceptionally long chores can be significantly reduced. A PCA's support enables you to live more independently and pursue activities such as school or work. The duties of the PCA vary depending on your need for physical assistance with activities of daily living, the nature of your disability, your living arrangement, and your daily schedule. PCA assistance could include meal preparation, cleaning, hygiene, transfers, mobility assistance, toileting, laundry, help running the consumer's personal errands, or other tasks determined by each consumer's Plan of Care (POC).
How Do I Qualify for Missouri's Consumer Directed Services?
To qualify for Missouri's Consumer Directed services, applicants must be a resident of Missouri, 18 years old or older, Medicaid eligible, and enrolled in MO Healthnet. Residents also must be considered physically disabled and require assistance doing daily tasks that would typically be provided by a nursing home staff, like meal preparation, bathing, and getting dressed. Consumers must also be willing and able to direct their own care.
Who Can You Hire as Your Personal Care Assistant for Consumer Directed Services?
One of the most remarkable factors of Missouri's Consumer Directed Services is that you, the consumer, can hire who you want to be your personal care assistant. They do not have to be a trained healthcare worker or PCA. So, you can hire a friend, a neighbor, and even an adult family member who is not your spouse or guardian. Otherwise, the choices of whom you allow to work for you as your PCA are up to the consumer with some limitations. As a CDS program consumer, you are the employer, and you call the shots. You are responsible for hiring, training, scheduling, and, if the situation arises, the termination of your PCA(s).
How Does All Services Home Healthcare Assists with Missouri's Consumer Directed Services?
The All Services Home Healthcare team understands the complexities and the essential need for help that our disabled and elderly clients require in their day-to-day lives. Our mission is to help our clients with the team of healthcare specialists we have on-staff or assist our consumers in finding the help they need in their already preestablished social circles. We want to support our disabled Missouri-based residents over any potential pitfalls or hurdles to get the assistance they need with the Consumer Directed Services program as quickly as possible.
So how can ASSH help you get the assistance you need with Consumer Directed Services? For one thing, we can help our clients fill out the necessary and often complicated paperwork. This ensures that all your essential paperwork is correctly filled out and nothing is overlooked. This will help prevent delays in payment and services. Once approved, we can handle the payments to your PCA(s) at no extra cost to you or your loved ones. This money comes directly from the state of Missouri.
If you do not have enough PCAs to get the proper amount of care you need, we can supplement your service team with our team of trained and vetted staff. The PCAs can provide all manner of services in the comfort of our client's own home, from meal prep, dressing, bathing, toileting, mobility services, laundry, errands, and more.
Our team of healthcare experts at ASSH can also provide a private walkthrough consultation of a client's homes to evaluate their environment for potential hazards or obstacles. We often suggest the safety equipment our clients may need to help them safely keep their independence and dignity.
Among the more standard safety equipment we have commonly recommended is the following:
Wheelchairs
Canes
Walkers
Urinals
Bedside Commode
Grabber Tools
Emergency Medical Alert Bracelets or Necklaces
Toilet Risers
Bedpans
Briefs/Diapers
Wall-mounted Grab Bars
Non-slip Floor Surfaces/Footwear
All Services Home Healthcare Provides Consistency, Care, and Peace of Mind
All Services Home Healthcare offers a broad range of services and programs to assist our elderly and disabled clients in the comfort of their own homes! To serve our clients better, we have conveniently located offices in the Kansas City, Overland Park, Topeka, and Wichita areas. Allow the professional, qualified in-home healthcare caregivers at ASHH to provide you and your loved ones the dignity and relief they deserve from the comfort of their own home! We look forward to helping you! Fill out the contact form below for additional questions or information.
1.United Nations. (n.d.). Ageing and disability. Retrieved from https://www.un.org: https://www.un.org/development/desa/disabilities/disability-and ageing.html#:~:text=Currently%2C%20it%20is%20estimated%20that,experience%20moderate%20to%20severe%20disability.
2.Missouri Department of Social Services. (n.d.). Consumer Directed Services General Information. Retrieved from https://mmac.mo.gov: https://mmac.mo.gov/providers/provider-enrollment/home-and-community-based-services/contract-proposal-information/consumer-directed-services-general-information/
All Services Home Healthcare