Personal In-Home Healthcare
All Services Home Healthcare offers a broad range of services and programs to assist our elderly and disabled clients in the comfort of their own homes!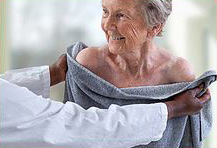 Many people take basic bathing and hygiene for granted. After a long day, few joys overcome the simple pleasure of taking a hot bath or shower to wash your troubles away. Unfortunately, for some, basic hygiene is not only difficult but outright impossible to safely do.
Most people take simple actions like standing, sitting, walking, and getting out of bed for granted. Unfortunately, there are many who find such activities not only difficult but unsafe to do without assistance. Simply put, mobility equals freedom, and people with acute and chronic conditions that affect their ability to move, often feel imprisoned by their circumstances.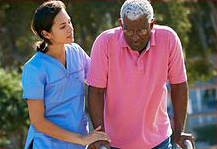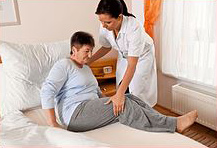 Do you or a loved one have difficulty getting up from a chair or getting out of bed? Do you have trouble maintaining your balance when you stand? Has anyone in your home recently fallen? Do you have trouble sitting up straight?
All Services caregivers are trained and experienced in assisting with urinary and bowel care. We understand the role that toileting care can play in a client's comfort, self-esteem, and social life.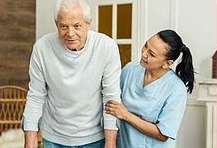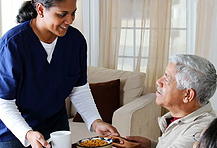 Special Diets & Meal Prep
We work with clients, families, and nutrition professionals to plan and prepare meals according to the specific needs of our clients. This can include shopping for special diets (diabetic, low-sodium, low-trans fat, etc.) and working to fix favorite dishes just right.
Some of our clients may have physical and emotional challenges in the ability to perform basic functions. Our personal care services provide exceptional sensitivity, care, and safety for clients with these challenges.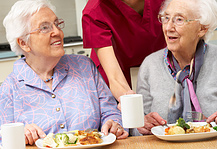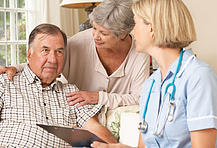 Our caregivers can help our clients with mouth, gum, and denture care to encourage better overall oral hygiene. We will be by their side at all times to aid in managing these types of movements and actions.
Consumer Directed Services
Consumer Directed Services (CDS) Program is a Medicaid-based program helps people with significant disabilities obtain assistance with personal care and daily activities to live independently and maintain their independence by allowing them to hire a Personal Care Attendant of their choosing (their PCA).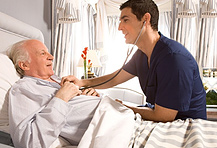 All Services Home Healthcare