Personal In-Home Healthcare
All Services Home Healthcare offers a broad range of services and programs to assist our elderly and disabled clients in the comfort of their own homes!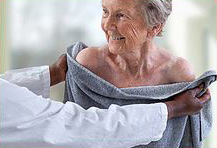 For many health and social reasons, good personal hygiene is very important. Our in home personal caregivers are specially trained in bathing, personal hygiene and other personal care services, and always focus on preserving the dignity, comfort, and health of each client.
ASHH believes in a healthy lifestyle and the importance of staying mobile and active. We can work with the family and client on a schedule to keep them mobile and walking. Whether at the park or around the block, our team is ready for an adventure.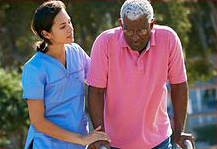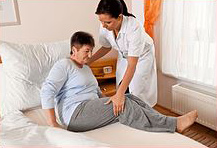 Positioning In addition to helping our clients with regular movement around the home or around town, our personal care services also concentrate on making sure each client maintains proper posture for eating or while sitting and reading or watching television. This helps with digestion and circulation. We can also assist with helping clients get in and out of bed or the bathroom.
All Services caregivers are trained and experienced in assisting with urinary and bowel care. We understand the role that toileting care can play in a client's comfort, self-esteem, and social life.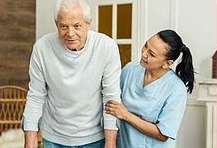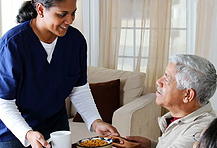 Special Diets & Meal Prep
We work with clients, families, and nutrition professionals to plan and prepare meals according to the specific needs of our clients. This can include shopping for special diets (diabetic, low-sodium, low-trans fat, etc.) and working to fix favorite dishes just right.
Some of our clients may have physical and emotional challenges in the ability to perform basic functions. Our personal care services provide exceptional sensitivity, care, and safety for clients with these challenges.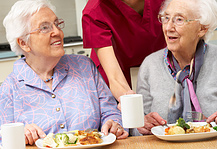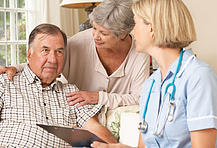 Our caregivers can help our clients with mouth, gum, and denture care to encourage better overall oral hygiene. We will be by their side at all times to aid in managing these types of movements and actions.
Consumer Directed Services
Consumer Directed Services (CDS) Program is a Medicaid-based program helps people with significant disabilities obtain assistance with personal care and daily activities to live independently and maintain their independence by allowing them to hire a Personal Care Attendant of their choosing (their PCA).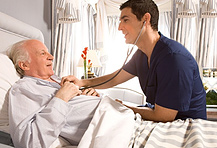 All Services Home Healthcare