Are You Prepared to Care for an Elderly or Disabled Loved One
Planning and preparing to care for an elderly or disabled loved one is never easy thing to do. If a loved one has recently become disabled or an elderly family member begins to lose his or her independence due to a lack of mobility or illness, they will require some form daily assistance to preserve their quality of life.
The transition from a normal daily routine to that of a daily caregiver can be stressful adjustment to make, especially for first time caretakers that do not have a plan in place for their disabled or elderly loved ones.
At All Services Home Healthcare we understand the challenges of providing daily care to a disabled or elderly loved one. For those with children, a demanding career, or active lifestyle being able to provide daily care to an elderly or disabled loved one is not always a realistic option.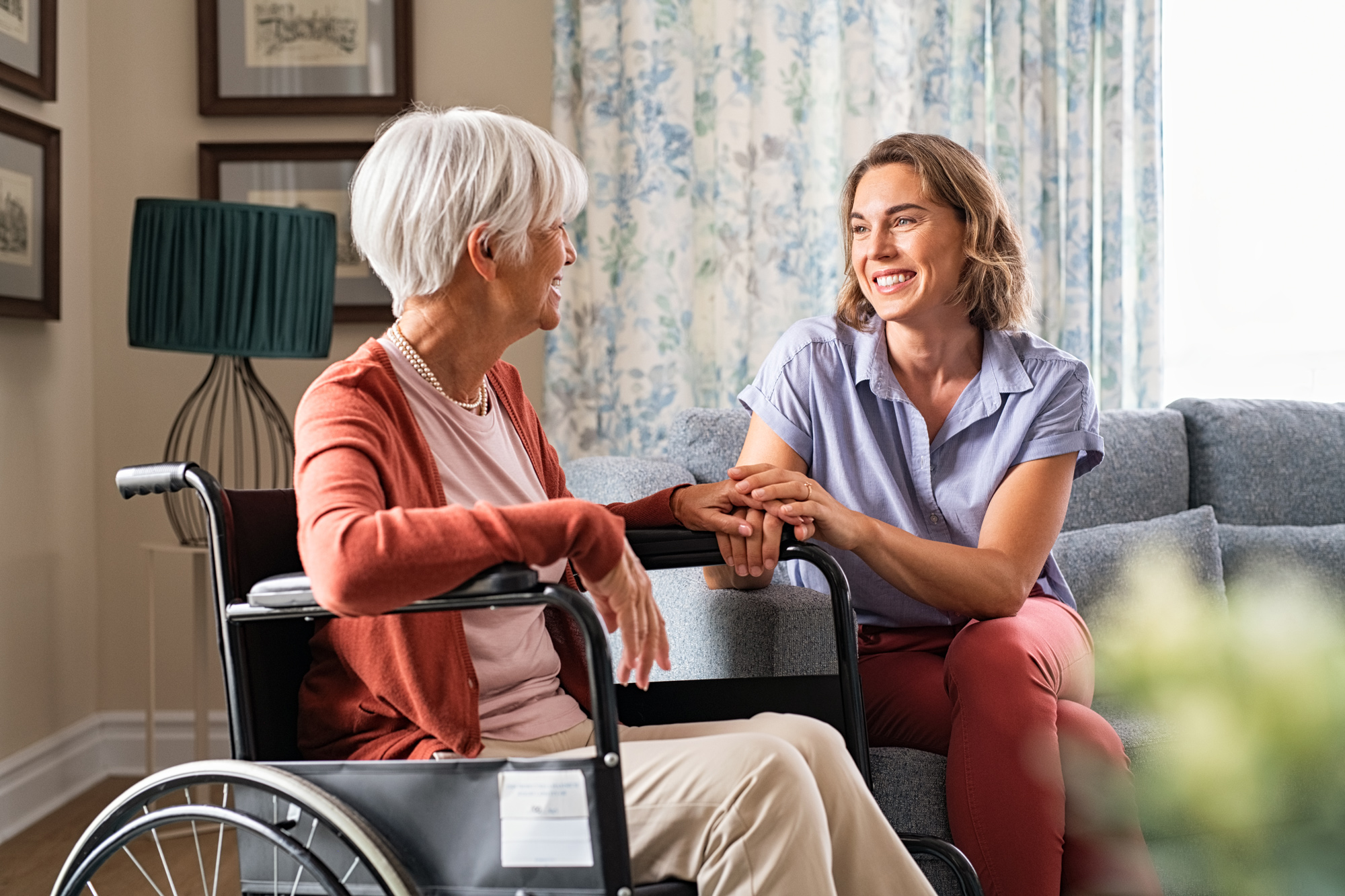 We know how important it is to our patients and their families that they live their best quality of life in the comfort of their homes.
At ASHH we encourage anyone with family members that are advancing in age or struggling with mobility issues to have a solid plan of action discussed and in place, so that if a loved one should require the need for daily routine or medical assistance family members will be better prepared and ready to transition family caregivers.
Follow These Helpful ASHH Care Tips
Planning and preparation will ensure that a loved one will receive the care they need while preserving or improving the quality of life for that individual. Below you will find a list of helpful tips from the team of expert in home caregivers at ASHH.
Helpful ASHH Tip 1: Have a Plan in Place – No one wants to plan for the unfortunate, but, if possible, we recommend that everyone sit down with their loved ones to discuss a plan of action well before the need arises for daily care. This will allow friends and family to strategize and plan care around busy work and childcare schedules.
Helpful ASHH Tip 2: Prepare the Home – If a loved one is disabled, they will need the home to be retrofitted to meet their specific mobility needs things like wheelchair or powerchair accessibility to toilets, showers, and living areas are crucial to their quality of life
Making The Home Accessible Will Increase Your Loved Ones Safety
As an elderly loved one ages, they also begin to lose mobility. It's a good idea to start preparing the home to accommodate elderly loved ones before they are limited by their mobility. Be sure that elderly loved ones are safeguarded by ensuring access to showers, toilets, living areas, and walkways are easy to navigate by properly installing safety bars, ramps, shower seats and more.
Helpful ASHH Tip 3: Be Ready for Emergencies – Unfortunately, emergencies do occur, and they are not uncommon when caring for elderly or disabled patients. An emergency could mean multiple things, it could be related to a preexisting medical condition or an unfortunate accident like a slip or fall.
It's important that in-home caregivers take the proper steps to prepare for unforeseen events and the possibility of a medical and nonmedical emergency.
Stay Prepared During Medical and Nonmedical Emergencies by Following This Helpful Emergency Checklist:
Dial 911 if Immediate Medical Assistance is Needed
Know the Quickest Route Out of the Home/Apartment
A Safe Area to Shelter in Place within the home
Properly Stocked First Aid Kit
Properly Functioning Fire Extinguisher
Keep Any Important Medications Stoked and On Hand
Become First Aid and CPR Certified
Easy to Use Medical Alert System or Cell Phone
Helpful ASHH Tip 4: Meal Planning and Nutrition – Preparing regular meals can be difficult for many households and the added challenge, stress, and expense can take its toll on family caregivers. Meal planning and nutrition is extremely important to the health and wellbeing an elderly or disabled loved one.
Eating a good meal that your elderly or disabled loved one looks forward to not only improves their nutrition and physical health but this "comfort food" as we call it can also improve their mental health.
We recommend establishing a consistent diet or weekly menu that offers snack or meals options that are not only easy to make but will also meet the nutritional and dietary needs of your disabled or elderly loved one.
Helpful ASHH Tip 5: ASHH is Here to Help – We understand that caring for elderly and disabled loved one can be very difficult, that why ASHH is here to help if the need for our services should arise.
At ASHH we support and fully understand the mission of providing a range of services that help elderly adults and people with disabilities maintain independence and dignity in their own homes, preventing premature institutionalization is the goal.
Not only are we a reliable, caring, safe and affordable agency, we strive to make sure we are providing the best care for our patients.
We hope that these helpful home healthcare tips will aid families as they make the difficult but rewarding transition to caregivers. If you still have any questions about In Home Care, or would like to speak with one of our top rated in-home healthcare professionals about enlisting the services of ASHH Call 913-814-3709 or Click to learn more.
All Services Home Healthcare Provides Consistency, Care, and Peace of Mind
All Services Home Healthcare offers a broad range of services and programs to assist our elderly and disabled clients in the comfort of their own homes!
To serve our clients better, we have conveniently located offices in the Kansas City, Overland Park, Topeka, and Wichita areas. Allow the professional, qualified in-home healthcare caregivers at ASHH to provide you and your loved ones the dignity and relief they deserve from the comfort of their own home!
We look forward to helping you! Fill out the contact form below for additional questions or information.
All Services Home Healthcare