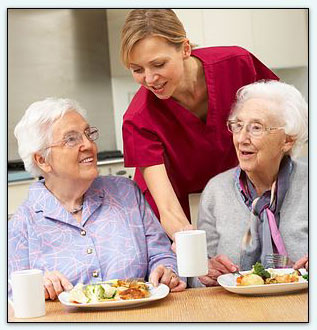 All Services Home Healthcare
All Services Home Healthcare was created because of the Owner's grandmother Bonnie. Bonnie was his inspiration to start an in-home health care agency. He noticed the demand for quality care when he was caring for her during the last years of her life. ASHH inspiration is our motto "Your home is where our heart is" Our agency strives to live up to our motto. The clients and families we serve become our family. It is our commitment to blend the values of trust, safety, and quality care. As a local Kansas City owned business, we acknowledge the necessity of quality care in the community in which we live.
Due to the changing face of in-home care today, we recognize the need for improving the care delivery process. At ASHH we understand and implement what it takes to promote independent living in safe, healthy environments. We recognize the importance of providing quality care through homemaker and attendant care services. We support and fully understand the mission of providing a range of services that help elderly adults and people with disabilities maintain independence and dignity in their own homes, preventing premature institutionalization. Not only are we a reliable, caring, safe and affordable agency, we strive to make sure we are providing the best care for our patients.
We work as a team to accomplish one overall goal, striving to go above and beyond the standards of services. We can achieve such goals through good communication and dedication to our patients.
Call Us At (913) 814-3709
All Services Home Healthcare